ImTranslator v.15.11 extension for Firefox
ImTranslator
Add-on for Firefox
What's new in this version:
Added new translation provider Yandex Translate which supports 95 languages.
Added the possibility to change the priority order of translation providers in Options.
The new version allows you to listen to the translation as well as to the original text in ImTranslator Pop-up Bubble.
Optimized the switching mechanism between Translator and Dictionary in ImTranslator application.
Updated Chinese Traditional localization.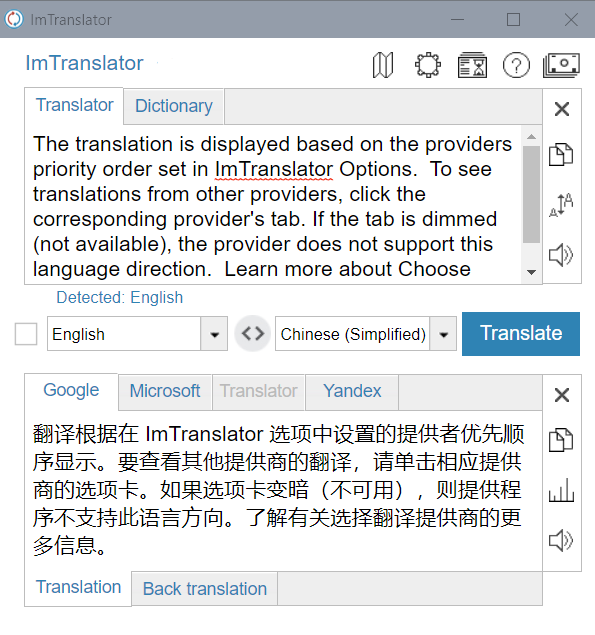 More information ...
Download Translation Extensions